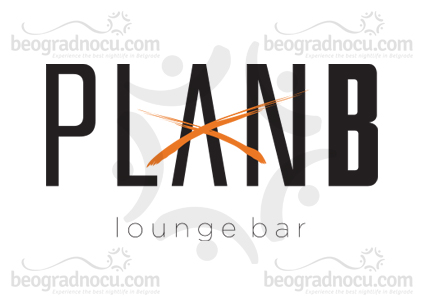 Maksima Gorkog 99
Beograd, Vračar

08:00h - 00:00h (on weekends to 01:00h)

House

100 People

Pet friendly
Interior
Beograd Noću
Plan B Bar. Wherever you have planned to go out, you daily routine could not pass without Plan B Bar, located at No 99 Maksima Gorkog Street. Plan B Bar can accommodate 100 people and it's opened from 8 am to midnight every day and until 1 am on weekends. All true lovers of house music got their oasis. Plan B Bar is a place where you can drink coffee and read your newspaper enjoying in peaceful ambient.
Also, bar Plan B is ideal for afternoon chill with your friends, where you can exchange current  gossips and relax, drinking your favorite drink. Plan B Bar is offering you everything you want and memorable moments. In the evening Plan B Bar transforms into a place with great party that is full of positive energy. In one word, you will always want to come back here.
Plan B Bar is very modern and decorated in a way to fit an urban lifestyle. This place is ideal for urban crews that are in trend and like to go out in places just like Plan B Bar. Of course this beautiful bar has its own garden that is just perfect for coffee break and meeting new people. A party that all city is talking about.
Staff working in Plan B Bar will further enrich your time spent here. Friendly, professional and smiled staff will gladly be at your service. And after a first visit Plan B Bar will become inevitable for you. This will be you place and you will feel like you belong here. Prices in Plan B Bar are very affordable and when you are here you won't have to think about your wallet. Since this is a pet friendly place you can come with your pet in Plan B Bar and meet with your offer and you will be delighted.
Plan B Bar
Average rating:
1 reviews
---
Reservations are mandatory.
You can make a free reservation using our call center or the online form.