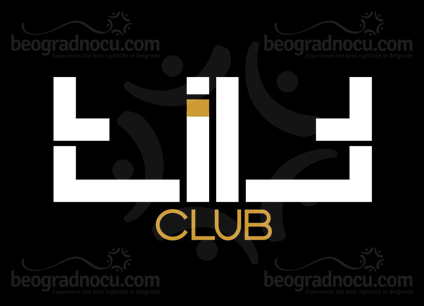 Karađorđeva 2-4
Beograd, Stari grad

00:00h - 05:00h

Disco / House

450 Ljudi
Interior
Beograd Noću
Club Tilt represents completely new dimension of clubbing in Belgrade and it's located at Sava pear in Beton Hala.
Guests of this recently opened club can expect rich music program and many surprises. It seems that this club will take leading place in nightlife of Belgrade thanks to its positive energy.
A big counter in the middle of the club is an epicenter of all events. Imaginative, contemporary and and original design of the club Tilt will take your breath away.
Many luxurious details and impressive unique desing, makes this club different from anything you are used to. Within the club there are many illuminated details and lighting and sound system are of superior quality.
In ambient itself, geometric style prevails and entering the club Tilt you will be thrilled. You will feel like you are in the future, modern age.
In club Tilt you can consummate the most various drinks, such as famous brands of vodka and scotch, as well as exclusive champagnes. The professionalism and hospitality of staff, along with all above, is certainly something that will make this club unforgettable.
The policy club Tilt is that – the soul of this club is his guests, and not the interior, music and staff. So, when all cheerful guests gather in this fabulous night club, the atmosphere is extraordinary, this puts the interior on second place.
Club Tilt is intended to fans of electronic music, and it`s opened on Fridays and Saturdays from midnight until 05 am.
This club is a shelter for sophisticated city crew that knows and loves to have fun with quality electro sound and related urban genres, mainstream and underground music. Famous Belgrade's DJs, known for best parties, will be proud residents of this new favorite place.
Interior of club Tiltis so good conceived that there is no bad place to be, wherever you are you will always be in the center of attention, which makes the nightlife unique.
Tilt is completely new dimension of clubbing in Belgrade at Beton Hala.
You can expect only the best! We are waiting for you!
Club Tilt
Average rating:
1 reviews
---
Reservations are mandatory.
You can make a free reservation using our call center or the online form.