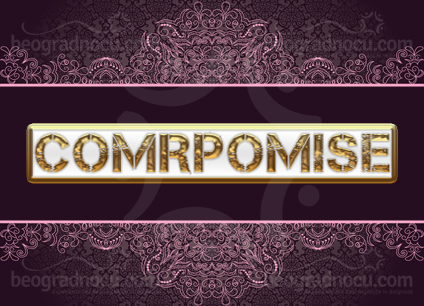 Gospodara Vučića 189
Beograd, Vračar

22:00h - 04:00h

Folk / Gypsy music

150 People
Interior
Beograd Noću
Tavern Compromise Club. If you are looking for urban entertainment in tavern, you are at right place. All wishes comes tru in beautiful tavern Compromise Club that is becoming a place where you will feel amazing and have the best fun. Tavern Compromise Club is located at No 189 Gospodara Vučića Street and offers the best night entertainment from Wednesday to Sunday. With musicians that have already proved as the best, tavern Compromise Club will entertaint 150 people from 10 pm to 4 am in the morning.
Tavern Compromise Club is perfect in every way, interior is warm, pleasant in beautiful way and without compromise flirts with luxury. Furniture is from leather, bar is spacious and wherever you sit in tavern Compromise Club you will be in center of attention.
Tavern Compromise Club is type of tavern you will love at first sight and guest and staff are becoming one big family and spending unforgettable times together. In combination of pop and folk entertainment you are about to experience in tavern Compromise Club is top notch and every song you are about to imagine band will start to play. Atmosphere in tavern Compromise Club promises best entertainment in town and here you will experience those nights the whole city is talking about - precisely this will lead you to this tavern.
Most choosy guests will enjoy in this beautiful tavern, relaying on old time entertainment, transforms into modern norms. Prices in tavern Compromise Club will provide you to enjoy in your favorite drinks and professional and charming staff will wish to serve you every day. Management of tavern Compromise Club has done everything so guests of this tavern are maximally satisfied and if you believe us, come and make sure that everything is on very high level.
Tavern Compromise Club has private parking, so you don't have to worry about your vehicles while you are having fun.
Tavern Compromise Club
Average rating:
0 reviews
---
Reservations are mandatory.
You can make a free reservation using our call center or the online form.
Mapa - Tavern Compromise Club