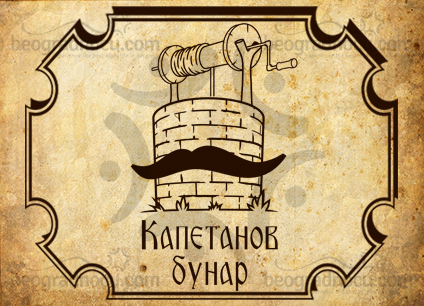 Kapetan Mišina 37
Beograd, Stari grad

21:00h - 03:00h

Pop / Folk / Traditional music

200 People
Beograd Noću
Tavern Kapetanov Bunar is located at No 37 Kapetan Mišina Street. This tavern in the heart of Belgrade has a completely different concept than you are used to.
Be ready for wired musicians, amazing atmosphere till morning and many other surprises.
In winter season tavern Kapetanov Bunar will be opened five days a week and offers you an amazing music program.
More than affordable prices of drinks and smiley people and attract you to come over and over again in this tavern. Stop by for a god song and share your god mood with dear guests of this tavern on Dorćolu.
Tavern Kapetanov Bunar consists of two levels with authentic interior. Bricks, stone, wood and plaid sheets, excellent ventilation and surround system will complete your pleasure in taste of your favorite drinks and sound of wired instruments.
An atmosphere that brings to life, exists ts in for people with heart and artistic character only in tavern Kapetanov Bunar.
Last bohemian, with sadness in his heart went to the capital to leave last drops of his life on streets of capital. The world is no longer his to be, since all taverns had died in his heart. Everything has become pale memory of his subconscious as he has lost his true shelter.
Epithet of true tavern is safety and many things are certain in tavern Kapetanov Bunar. Who ever stops by will see friendly and smiley staff, which will even talk to you if you'd like that. And of course here you have wide selection of drinks at very affordable prices. Because prices are here just the way they should be in center of hedonism.
True bohemian rhapsody is held right in tavern Kapetanov Bunar. Original place in town with excellent music program. Here you can taste best beer and rakija. You can amuse yourself in this tavern even five days in a week. Tavern Kapetanov Bunar is there to please you.
You are always welcome here where you can dance, drink, smile and even cry...
Tavern Kapetanov Bunar
Average rating:
0 reviews
---
Reservations are mandatory.
You can make a free reservation using our call center or the online form.
Mapa - Tavern Kapetanov Bunar