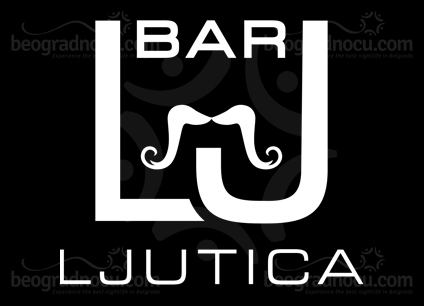 Ljutice Bogdana 32
Beograd, Savski venac

09:00h - 01:00h

House / RnB

300 People
Interior
Beograd Noću
Ljutica Bar. A place that definitely enriches an entertainment that Belgrade has to offer is Ljutica Bar. This bar has an interesting name and even more interesting location. Ljutica Bar is located at No 32 Ljutice Bogdana Street. However, that's not the only thing special about this bar.
Ljutica Bar has wide selection of alcohol and non alcoholic drinks, interesting cocktails as well as it provides relaxation in perfectly designed ambient. Interior of Ljutica Bar is designed so even the biggest perfectionist can relax in here. Neutral colors,  relaxing color of wood and remarkable illumination of place...
Of course, we can't forget modern furniture, that besides aesthetic pleasure also offers a maximum comfort. A service in this bar is impeccable and contributes to high quality of this place. Friendly and smiled staff will help you experience unforgettable time. Of course this are some of few reasons that will make you fall in love in Ljutica Bar and make you come back here again.
Ljutica Bar is opened for your pleasure from 9 am until 1 am. This place is ideal for daily relaxation as well as for going out with your friends or your special someone. Lovers of RnB and House will definitely love this place and enjoy in live Dj performances. This bar accommodates 300 people and here you can enjoy in inside the place, on big terrace or in the garden. One sure thing is if you choose Ljutica Bar you will not regret it, because good time is inevitable here.
Ljutica Bar
Average rating:
1 reviews
Sep 7, 2021
For real rnb lovers!
---
Reservations are mandatory.
You can make a free reservation using our call center or the online form.