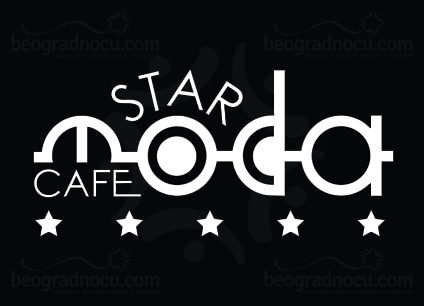 Njegoševa 61
Beograd, Vračar

07:00h - 00:00h (on weekends to 01:00h)

Lounge / House (after 21:00h)

80 People

Pet friendly
Interior
Beograd Noću
Cafe Star Moda is located at No 61 Njegoševa Street and absolutely is the place that offers enjoyment in sophisticated and elegant ambient, healthy cuisine and high level comfort. It's located in one of most beautiful buildings at Vračar and with its interior attracts large number of people.
Cafe Star Moda is opened every day from 7 am to 11 pm, while on weekends it's opened until midnight. Trade marks of cafe Star Moda are its kitchen and respect it gets from guests. Often, you can have something prepared that it's not on the menu. Of course if you express desire for it. Here you can try specialties from national and international kitchen, made from organic ingredients. Special accent here is on fresh ingredients, so there is no way you can taste something frozen here. With your drink, you can taste delicious cake, creatively served just in cafe Star Moda.
Drink selection in cafe Star Moda is on extremely high level, so among others, here you can try   Italian bitter liqueur – Cynar and who doesn't have Cynar doesn't have serious Italian restaurant. In wide selection of drinks in cafe Star Moda you can also enjoy in wine made of plum, which is really rare in Belgrade. As far as the music genre in cafe Star Moda, it's mostly ambiental or pop, while after 9 pm you can listen to house music.
On first floor of cafe Star Moda two apartments with 3 stars are located, so besides daily enjoyment and evening fun, you can be here a little longer. All characteristics of cafe Star Moda are on high level and meet up with world standards.
---
Reservations are mandatory.
You can make a free reservation using our call center or the online form.