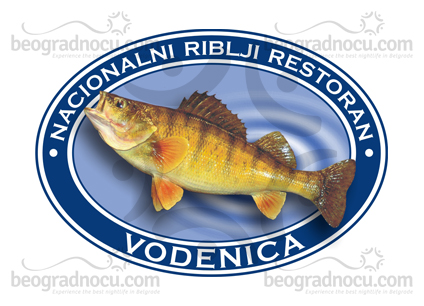 Bulevar Vojvode Bojovića 5b
Beograd, Stari grad

12:00h - 00:00h

Pop / Traditional Music

100 People
Interior
Beograd Noću
Restaurant Vodenica is unique river restaurant in old part of Belgrade, at confluence of Sava and Danube, below Belgrade fortress-Kalemegdan, near Nebojša Tower and only 200 meters by airline, at No 5b Bulevar Vojvode Bojovića Street.
Fish restaurant Vodenica has named after old oak beams taken from more than 370 years old Serbian mill and warm and authentic interior.  Fish restaurant Vodenica is a remainder that in 15th century at this location, during a region of Despot Stefan Lazarević, was a water town with mill, small craft shops and fish market. Since 1988 restaurant Vodenica offers original specialties of river and sea fish, pleasant ambient and quality service - unique place in town.
Cuisine of restaurant Vodenica is also perfect, besides traditional clam chowder, integral tortillas made from mill on river Pek, boletus salad, cheese from ecological environment Homolj   and house specialty ''white caviar''. This restaurant presents a perfect corner for hedonist, lovers of god company, food, wine and atmosphere. Purpose of restaurant Vodenica is to gastronomic paradise, designed for your complete pleasure. Besides people from Belgrade, regular guests are tourists and celebrities. Near restaurant there is a parking and for sailing lovers, this restaurant has a dock length of 20 meters that keeps expending.
As far as music, musicians form Srem are playing live traditional music. Restaurant also has free WiFi  so you can share your first impression with your friends on social networks, or maybe if you want to take care of some business you can. During summer time, beautiful garden is also available.
Restaurant Vodenica
Average rating:
0 reviews
---
Reservations are mandatory.
You can make a free reservation using our call center or the online form.
Mapa - Restaurant Vodenica