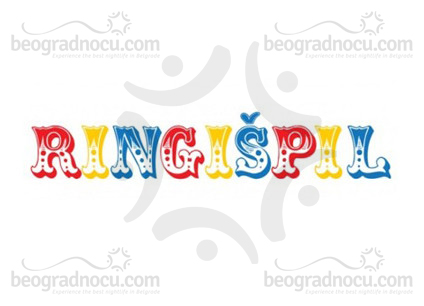 Brodarska bb
Beograd, Novi Beograd
Beograd Noću
Club Ringišpil is located in the most popular Belgrade place for summer fun, on Sava quay in Brodarska bb Street, between Old Railway bridge and bridge Gazela.
Club Ringišpil is a new place in Belgrade and in a short time it gained great popularity on mainstream underground stage. The owners wanted to take back the old good clubbing on water by opening and they succeeded.
Interior of club Ringišpil is so good conceived that there is no bad place to be, wherever you are you will always be in the center of attention, which makes the nightlife unique.
Club Ringišpil, with its intriguing name, looks like a Noah's Ark, with great interior and DJ performances by some of the best in Belgrade. It is a place to enjoy with your crew in hot DJ sets and cold drinks.
If you are looking for a place which will fulfill all your expectations, if you are fan of a hipster lifestyle, real clubbing and want to hear the best domestic DJ's, than the club Ringišpil, is a place to be. Here, guests always come back.
Club Ringišpil is a place where you can see celebrities from sport, film, music, managers and big companies owners, as well as other successful people from public life.
Benefit of this place is that it has a large free parking space nearby.
Club Ringišpil
Average rating:
0 reviews
---
Reservations are mandatory.
You can make a free reservation using our call center or the online form.