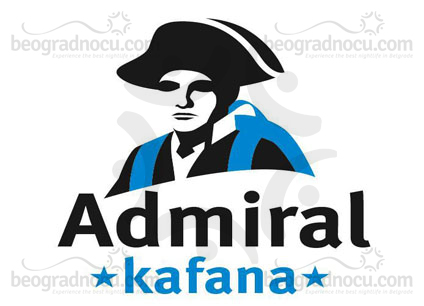 Quay 25. Maj (near Nebojšina kula)
Beograd, Stari grad

22:00h - 04:00h

Pop / Rock / Folk

120 People
Beograd Noću
Tavern Admiral is precisely the place you are looking for, place where you will finally experience best entertainment located at quay 25 (near Nebojšina Tower). This tavern is not like others, but still skillfully communicates with tavern standards without which there is no good fun. Here you can sing and dance all night long and for good fun you can blame music that is deffinetely best in town.  Tavern Admiral accommodates 120 guests who will have a chance to experience true tavern life in one place.
Tavern Admral guarantees you best time ever, so once you come here and experience this good mood you will always want to come back. Music genre in tavern Admiral is mostly pop, rock and folk and the ultimate philosophy of tavern Admiral is that you become master of positive energy. Staff of tavern Admiral is very professional and friendly so here you have an opportunity with addition to price list and interesting items such as: ''I don't feel like drinking'', ''Nothing'', ''I'll just have a smoke and leave''..
Tavern Admiral will soon become your favorite place and this great energy that prevails between those who seek for good time at river  and tavern that has symbolic and authoritative name  Admiral. Tavern Admiral has beautiful and pleasant ambient, so you will have an opportunity to see ladies dancing on tables and guys enjoying this scenery.
Prices are proportional to entertainment, so since you will be having so mush fun, you wallet will be to. You will have an opportunity to enjoy in your favorite drink and even to treat your company, and not to empty your wallet. Tavern Admiral is one friendly tavern with endless party where all good feelings and mood are welcome. Here you should come with people you care the most and to meet a lot of good people with delicious cup of spirits. Tavern Admiral will share it ideology with you, so do not miss it for the world.
Tavern Admiral
Average rating:
0 reviews
---
Reservations are mandatory.
You can make a free reservation using our call center or the online form.
Galleries - Tavern Admiral