Tavern Pivnica Ispod Mosta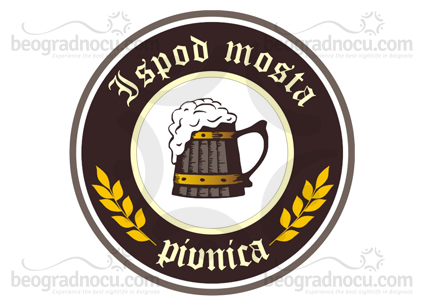 Crnogorska 8
Beograd, Savski venac

10:00h - 00:00h (with music program to 02:00am)

Folk / Traditional Music

150 People
Beograd Noću
Tavern Pivnica Ispod Mosta is located bellow Brankov Bridge and it's definitely a place you have to visit. This charming place is precisely a place Belgrade should have. Here, guest is most important, and this unbeatable oasis of October fest is located at  No 8 Crnogorska Street and opens its doors ad 10 am. Tavern Pivnica Ispod Mosta accommodates 150 people and really has to offer what one guest can desire.
Breakfast is served from 10 am to 1 pm and you get coffee for free. From 1 pm you can order lunch and kitchen is opened until 01 am on days when there are live band performances. Here you can also organize private parties or business parties.
You favorite tavern Pivnica Ispod Mosta is located in building from 19th century and all important historical moments have happened at this place and live up to this day. For three years, since opening tavern Pivnica Ispod Mosta has captured hearts of all people that had ever set a foot on its doorstep. They are all thrilled.
Tavern Pivnica Ispod Mosta is and ideal place for all hedonist. Here you can enjoy in true sense of that word. Here you can enjoy in food, especially in chicken wings in honey, ribs in honey, burgers, ham, sausages and all that with most delicious beer.
Here you can try light beers beers such as Jelen, Staropramen, Budweiser, Carlsberg and dark beers Nikšićko, Guiness and bear made of wheat Erdinger. Music program is amazing and from Thursday until Sunday you can enjoy in live band performances. This tavern is place for your true pleasure, so that you can be happy and satisfied. Tavern Pivnica Ispod Mosta is combination of luxury and rustic, place with soul where you can really enjoy.
Tavern Pivnica Ispod Mosta
Average rating:
0 reviews
---
Reservations are mandatory.
You can make a free reservation using our call center or the online form.
Mapa - Tavern Pivnica Ispod Mosta