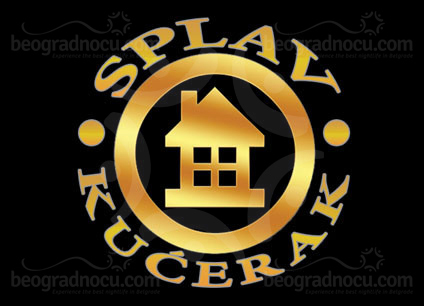 Savski Nasip bb
Beograd, Novi Beograd

23:00h - 04:00h

Pop / Folk

250 People
Beograd Noću
Tavern Splav Kućerak is first opened tavern in Belgrade on river.
Tavern Splav Kućerak is located at Novi Beograd at Block 7 (Sava levee), near bus station for lines 67, 67, 76 i 708 (entrance form Omladinskih Brigada Street) and represent summer variant of tavern Zlatni Kućerak at Autokomanda.
During a day tavern Splav Kućerak is river cafe Gatto Verde that at night from 11 pm transforms into a real tavern that for now works on Fridays and Saturdays. Tavern Splav Kućerak is known for very affordable prices, polite and professional staff and quality music program. All that with modern and comfort ambient makes a night out in this tavern unforgettable.
Tavern Splav Kućerak is one of bigger taverns in Belgrade since it accommodates 250 people. Tavern has mostly seating places, but for those who like club atmosphere, there are also bar tables.  So there is something for every taste.
This popular tavern, for now, is opened on Fridays and Saturdays with live band performances, but owners are planing very soon to open another day. Another thing that makes tavern Splav Kućerak special are drink promotions that are organized frequently for guests.
Tavern Splav Kućerak
Average rating:
0 reviews
---
Reservations are mandatory.
You can make a free reservation using our call center or the online form.
Mapa - Tavern Splav Kućerak