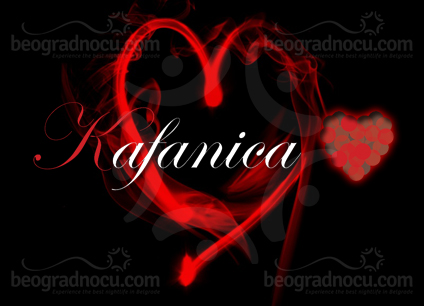 Luke Vojvodića 25c (Vidikovac, Skojevsko area)
Beograd, Rakovica

21:00h - 04:00h

Folk

150 People
Beograd Noću
Tavern Srce. If your heart doesn't belong to anyone we have found a proud owner tavern Srce located at No 25c Vojvode Lukića Street at Vidikovac (Skojevsko naselje). This tavern is destination for all your desires and wishes about best night life in tavern. Tavern Srce is beautifully decorated which you will see the first time you enter here. This tavern has charm of old times, that you can feel trough tables made of  beech wood, carefully selected oak barrels that are made just for your maximum pleasure.
Tavern Srce accommodates 150 people and will welcome them all with warmness and hospitality so they will want to return. Tavern Srce has tavern tables and bar tables that can accommodate groups of 4 and 10 people.
Music in tavern Srce is mostly pop, folk and traditional music and you will enjoy in these song performed by great professionals. Musicians will make sure you have a time of your life.
Tavern Srce is opened from 10 pm to 4 am in the morning where you can enjoy in beautiful music and dance all night long.
Staff in tavern Srce is very professional and polite and will meet with your demands. Here you can drink your favorite drink, hear your favorite song and remember some old forgotten love. Colors of tavern Srce are designed so they match with colors of your heart, melody of music and all your sleepless nights spend right here.
Before you come to this tavern, make sure to see if your heart is ready to beat like glow of first kiss,  that is sweet and bitter at same time. Make sure to some to this tavern and see for yourself!
Tavern Srce
Average rating:
0 reviews
---
Reservations are mandatory.
You can make a free reservation using our call center or the online form.