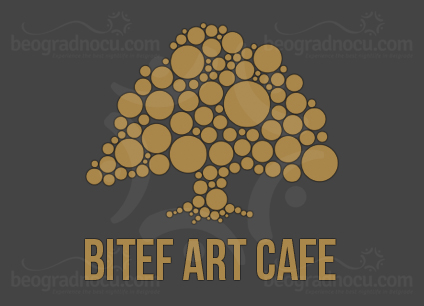 Mitropolita Petra 8
Beograd, Palilula

23:00h - 04:00h

House / Pop / Dance / Disco

300 Ljudi
Events
SATURDAY 30. September
Girls, boys & toys od 23h
Interior
Beograd Noću
Club Bitef, exists over 12 years and with unique expression , makes an important part of Belgrade`s night life and culture in general.
In building which has great history, near Bajloni market, club Bitef, besides its modern and functional interior, offers a great choice off standard and exclusive drinks as well.
The club itself enjoys a reputation of a club with best gigs. A lot of great pop and jazz musicians, foreign and domestic, had performed in this club. This season, residents of Bitef, are cover bends, with great experience, such as Loco, Makao, Perpetuum Mobile, Eclipce, and a little younger band with great enthusiasm – Euterpa.
Interior of a club promotes quality, well known to all generations and all because of a good party time.
Besides the standard gigs, club Bitef is a convenient place for organizing different kinds of promotions, corporate and private parties, as well as celebrations. For these special occasions, the convenient part is possibility of variation of a stage, which can be made as you are needed for. Besides the great experience whit organizational ongoing, club Bitef works with a various quality artists, especially, with musicians from jazz, classic, funk, soul an MTV sphere. A well as with a professionals in the field of video and audio production. This is all, in order to better realization on both sides.
Club Bitef Art Cafe
Average rating:
0 reviews
---
Reservations are mandatory.
You can make a free reservation using our call center or the online form.
Galleries - Club Bitef Art Cafe
Mapa - Club Bitef Art Cafe